Get Inspiration To Plan A Perfect BBQ Party
Nothing says it's fall quite like a BBQ party with your best buds! There is no best way to thank your close community for supporting and being there during these tough times we all had that gathering all them and inviting to a nice backyard cooking party.
Sure, you can buy some burgers and hot dogs, invite some friends over, and call it a BBQ party — or you can take it a few steps further with some basic planning, a well thought-out menu, and impress your friends with your amazing cooking skills. Here's everything we've learned about planning BBQ parties based on hosting the 2018 Mediocre Chef Summer BBQ Party.
The first thing that any good BBQ party is going to need is a guest list. We already decided that we were going to go all out with our menu (more on that later) so we decided to invite a large group of friends in order to spread out the cost.
The menu is the most important part of planning your party — food can make or break a BBQ party. Nothing is worse than going to a party only to find out that your only option is an overcooked burger or a sad hot dog.
Create your menu in advance and share it with your guests to generate hype around the party!
If you made a huge menu like us, you're likely going to have to prepare a few dishes the day before so everything is ready the day of the party. Have anything that needs to be marinated? Get that marinade started the night before the party. Do multiple dishes need time in the oven? Plan ahead so you don't run out of time!
Being a host is more than just saying "come over and eat food" and providing said food. Think about how you can make your party enjoyable! Here are a few party tips:
Ensure you have enough seats for everyone.
Set your WiFi password to be something really simple that you can easily tell guests. You can even go a step further and rename your WiFi to the name of the party.
Have board games and card games for people to play. Or if you have a lawn, outdoor activities. Don't have any games? Ask your guests to bring some!
Decorate! This is something we're guilty of not doing, but we were too busy slaving away in the kitchen.
Good lighting is essential for an ambient summer garden party. The combination of

 

lanterns, string lights, tea lights and solar-powered outdoor lights

 

are key to creating cosy, Arabian-night vibes in your garden.
So continue reading this article and get details about how to throw a great Chiminea party
BBQ easy party themes you can use for your Chiminea parties:
Beach Party – This is a great choice if you're looking to have an outdoor event. This theme is perfect for a summer party.

Pool Party – This would be an awesome option if you have a pool in your backyard or in the neighborhood.

Movie Night - If you choose a theme for your BBQ party: One page for food and decoration

Mexica theme: as the fireplace chiminea fire pit is inspired from Mexican traditions, why not to decorate the backyard on Mexican colors? and how cool would be to ask your guests to dress like Mexicans

or any other theme that brings the vibes up and creates the fun factor and capable of getting your guests involved!
The essentials
The essentials to a BBQ party all depend on what type of food and drinks you want, but the basics include:
Grill that has been cleaned and oiled.
Charcoal for the grill.
Tongs, spatula and a long-handled lighter to start the coals.
Wood chips or chunks to add flavor (optional)
Drink Essentials
What is your drink of choice? Or what do you need to have at a good BBQ party? This question can be answered by looking into the history of grilling itself, as barbecue has its roots in cooking meat over an open flame.
First, consider that not everyone is going to enjoy drinking beer or wine; consider the kids by bringing some pop soda drinks.
It's important to have many different drink choices, so think about what the guests might enjoy. A typical BBQ party might include soft drinks, water, beer, wine, but there are lots of great varieties of cocktails, too.
The following passage is about what drinks to have at a BBQ party and different types of foods to feed the guests.
Best Alcohol & BBQ Pairings
Cocktails: Smoked meat, like smoked pulled pork, pork belly, and even smoked sausage, tastes excellent with rich, bold flavors like whiskey, rum, and bourbon. ...
Wine: As stated earlier, red wine and white win have their classic pairings of red and light meat.
Best Non Alcohol drinks: 
punches, fruit juices, smoothies, hot chocolate and others
Eating essentials
The first thing to do is always have a plan. Garden cooking is a great way to show gratitude to your community. When you are ready to host the party, it's time for some cooking! You should already know what foods will be served and how many guests you'll be expecting. Plan out the menu well ahead of time to ensure that your grocery list is complete and all recipes are prepared.
Make sure to have plenty of sausages, bacon, pork ribs, potatoes, corn on the cob, watermelon slices and even hot dogs for those who don't eat meat.
Home cooking is a gift that we do to the ones that we care the most. Since it's time consuming, by just doing it we are showing how much We care.
Head to the next section to find inspirations for menus and recipes
Recipes for the perfect chiminea party
If you are looking to make your next chiminea party a success, there is no better place than this blog to get information. There are many great recipes for preparing delicious and memorable dishes that will wow your guests.
Some great recipes are Kansas City BBQ Ribs, Hawaiian Chicken Kabobs with Pineapple Salsa or Grilled Shrimp Fajitas. 
If you plan a vegetarian chiminea party, you can consider the following inspirations: mushrooms shawarma, BBQ courgettes, aubergine kebabs, charred tomatoes with sourdough, jerk halloumi burger, Mexican elotes and many more.
Lawn Games Inspirations 
Planning a party can be difficult, but it does not have to be. To plan an outdoor barbecue or lawn games party for adults and kids alike, start by choosing the date you want to hold the party and start by organizing your backyard. If the party is for families and friends with kids, it's important to organize yard games, since kids will have plenty of time to play and to socialize one each other.
Some example of great yard games are: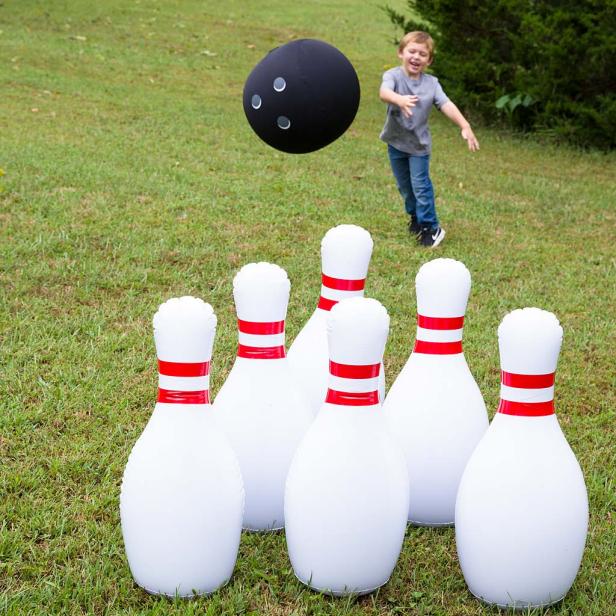 Bring the entertainment of the alley to your backyard with this inflatable bowling set that both young and old will enjoy. No need to stick to the typical bowling rules — roll, kick or throw your way to a strike.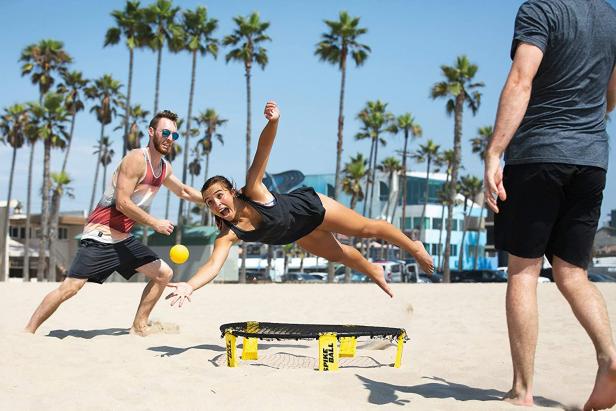 Spikeball is a blast anywhere, specially when playing kids with parents, where sand makes for a softer landing when your competitive side comes out. The two-on-two sport is easy to learn and play anywhere. The foldable legs make it easy to tote to the shore and store away when done.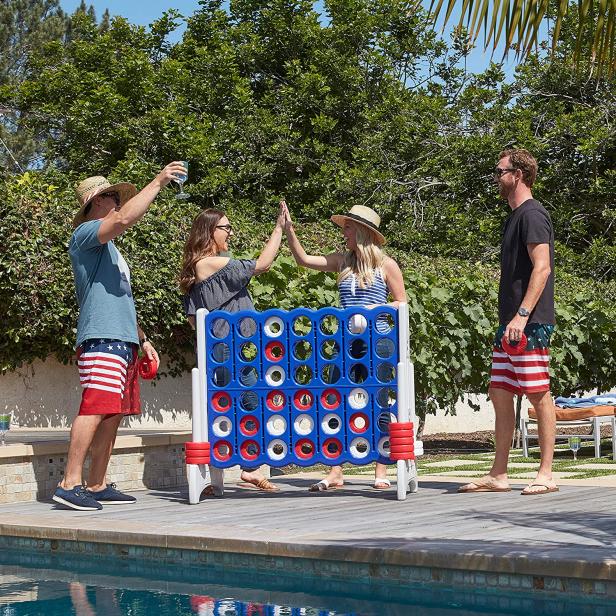 A childhood favorite now comes giant-sized for outdoor play. In teams or one-on-one, get four in a row to win. My family bought this years ago and pulls it out for lazy summer days, as well as parties. It's easy to assemble, and everyone from the youngest cousins to grandparents get a kick out of it.
Conclusions
Planning a perfect chiminea party can be tough work but after these challenging time we all lived, feels great to get the community together again. Planning the menu, activities and games for your children is even harder. Here's how to plan a perfect bbq party without all the stress of it all.
Thanks for reading
Next: Creating your dream backyard fire area